Backstage Academy provides the best possible training for the flourishing live events industry with fantastic industry links and access to production facilities for teaching and learning.
Founded in July 2009, we have quickly earned a reputation as a centre of excellence for backstage training, specialising in degree courses, short courses and bespoke training programmes for young students, established professionals and community groups.
We are based in Wakefield, West Yorkshire, in the largest purpose-built production rehearsal arena complex in Europe, LS-Live, which counts Jay Z, The Stone Roses, Dizzee Rascal, Lady Gaga, Robbie Williams, The BBC, ITV and Monster Energy amongst its clients.
As a privately funded organisation, we bridge the gap between industry and education, working closely with leading professionals to respond quickly to current skills shortages and write training programmes in line with specific demands.
We provide relevant, up-to-date training so that degree students get a real taste of what life is like in the backstage entertainment industry, with a focus on employability.
Our graduates have gone on to gain employment with the Jay Z world tour, the Winter Olympics, the Mumford & Sons tour, the Glastonbury site office, Leeds Festival, LS-Live, Alton Towers, Well Pleased Events and Genesis Theatre.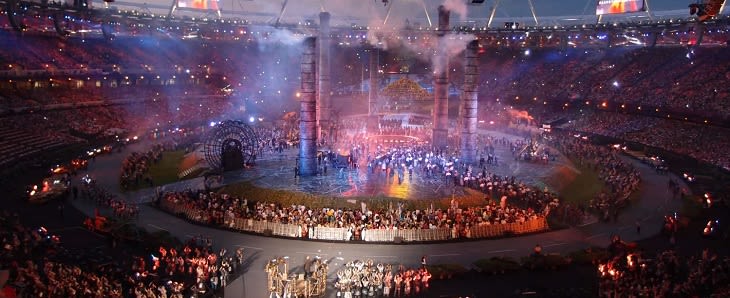 Our Industry
There is a diverse range of careers in the live events sector, from Tour Manager, Creative Director and Artist Liaison, to Lighting Programmer, Venue Technician and Sound Engineer, just to name a few. Each event, whether it's a music gig, fashion show, sports event, corporate event, festival or theatre production, requires a team of people working in collaboration, using their various skill sets to produce a successful end result. To put it into perspective, the Bon Jovi 'Because We Can' world tour incorporated 250,000 tonnes of production elements across five touring stages, 200 personnel, six tour buses and over 80 trucks that facilitated the European, American and Australian tour dates. Britain's Events Sector (conferences, exhibitions, trade shows, hospitality and sporting events) generates in excess of £33 billion each year, with the prediction that this will increase to £40 billion by 2020. Source: Britain for Events
The events sector creates engaging careers, for young and old, male and female, skilled and less skilled, across all cultures. It maximises a wide range of creative, technical and personal talents to produce inspirational and world-changing events. Source: 'Events are GREAT Britain' report by the Business Visits & Events Partnership (BVEP), March 2014
'As an industry, events lead to the provision of over 530,000 (full-time equivalent) jobs from apprenticeship level upwards…most importantly, the industry's aspiration to expand by £12bn by 2020 supports the growth agenda for the UK'. Source: All Party Parliamentary Group UK Event Industry Inquiry Report into the 'International Competitiveness of the UK Events Industry' May-August 2013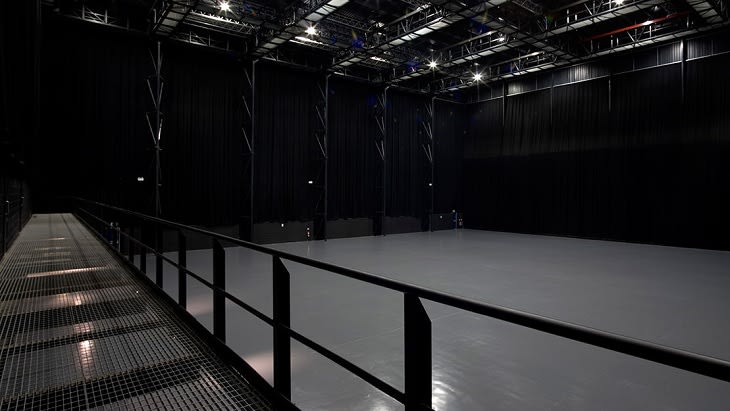 Our Facilities
Backstage Academy has some of the best facilities in the country for backstage careers training. Based at Production Park in Wakefield, home of businesses including Litestructures, Brilliant Stages, Perry Scenic Creative, LS-Live arena rehearsal complex, and KB Events, students benefit from access to state-of-the-art studio space, staging rental department, set construction facilities and real-life learning spaces.
Rehearsal Arena
One of the things that makes us so unique is our link with the LS-Live rehearsal arena at our headquarters, which we use for hands-on practical training sessions. It's a purpose-built and highly flexible space that's normally used for touring show rehearsals, film shoots, product launches, test builds and events.
The 32m long by the 42m wide studio has a 128-tonne roof capacity from its 18.2m high rigging beams, 1200A (3 phase) power, and four loading bays, meaning it can accommodate any large-scale production. The Studio may be used for rigging training, lighting practicals, stage builds and other practical sessions. Students may also be given the opportunity to do work experience on the productions that come to the Studio.
It's hard to imagine just how vast the Studio facility is here, so we highly recommend coming on one of our Open Days to look round if you're considering coming here to study!
Specifications
Area:1,641 sq m (17,664 sq ft)
Length:42m (138ft)
Width: 39m (128ft)
Height:

16.5m (54ft) To underside of gantry
18.2m (60ft) Rigging beam height
19.8m (65ft) Maximum working height

Gantry: 128 Tonne roof capacity
Power: 1200A (3 phase)
Flooring: R-Tek 5mm dovetail interlocking tiles
Production Park
Production Park is the complete pre-production and live events centre for the UK, and home to Backstage Academy's primary campus, which it shares with an eclectic mix of live events businesses including Perry Scenic Creative, Brilliant Stages, Litestructures and LS-Live.
There are five rehearsal studio's on-site bringing a variety of world-class tours and productions to the park, including Muse, Take That, Florence and the Machine and Foo Fighters.
Production Park provides a completely unique, real live events environment for students whilst they complete their studies at Backstage Academy.
All the facilities are available to hire for conferences, events and parties. Please call LS-Live for more information: 01977 659888 or email sales@ls-live.com or to find out more visit the Production Park website.
Unity Works
Recently restored, Grade II listed live music venue, Unity Works in Wakefield opened in September 2014 and is the base for our BA Visual Production degree, as well as providing teaching environments for our other degree courses.
Unity Works includes:
600-seater venue (800 standing)
100-seater function room
High tech Computer Lab with Z400 HP workstations, with Adobe Creative Cloud, Autodesk, AutoCAD, 3ds Max, d3 and WYSIWYG
Five flexible classroom spaces practical space for exploring visualisations and technology
4k workstation
Technology Suites
Attached to the arena are Backstage Academy's modern facilities, including an Apple MacBook Pro, based IT suite running a range of industry standard programs, a full d3 visualisation and edit suite including HD projection and surround sound, a 3D stereoscopic projection system and a range of classroom and seminar spaces to accommodate both academic and practical work.
Our technology suites have the following software installed
Photoshop
Pro Tools
Final Cut
Adobe Creative Suite
WYSIWYG
Autodesk Suite
d3
Isadora
Vectorworks
ESP vision
Classroom and Seminar Spaces
We have a range of modern classroom and seminar spaces to accommodate both academic and practical work.
Workshop Spaces
We have a number of flexible spaces that can be used for a range of different creative, hands-on workshops. Most are equipped with a 3-phase power supply, air-conditioning and blackout blinds.
Product Demonstration
We don't just teach you about the variety of products and technology linked with the live events industry; we demonstrate what they can do as well.
We have a variety of spaces that can be used for product demonstrations, allowing you to see the technology in action close up and even have a go yourself.
Locations
Wakefield
Backstage Academy
Address
Production Park
Unit 5 Langthwaite Road
South Kirkby

WF9 3AP
Wakefield
,
England
,
United Kingdom
Wakefield
Address
Westgate
Wakefield
West Yorkshire
WF1 1EP
Wakefield
,
England
,
United Kingdom